Join us for a 3-day startup, technology, and diversity festival in LA! Be inspired by over 60 fabulous entrepreneurs, investors, community leaders and influencers. You'll learn first hand how these visionaries started their journeys, and transformed their career paths! 

Startupathon: A 52-hour lean startup competition to build a feasible business over a weekend. You will receive startup training, form a team, define and test an idea, work with coaches, and finally pitch your solution to a stellar panel of judges. 
Bootcamp:  Entrepreneur Training + Startup Expo + Happy Lounge + Live Music! You get 30+ workshops led by entrepreneurial experts, and walk away with actionable information on startup success, lifestyle hacks, and tech skills!
No matter which track you choose, don't forget to chill with hundreds of badass entrepreneurs, coaches, and judges (hint: some big names listed below). Oh what's that? Just too excited? Call all your friends, and register already!
Founded in Los Angeles, SoGal (iamsogal.com) is a global community of diverse and emerging entrepreneurs and investors. We are empowering hundreds of young women to become the next generation of founders and funders. After the oh-so-successful SoGal Summit, SoGal Startup Bootcamp is taking it to the next level by mixing education, training, networking and fun for YOU!
 SoGal is a global community for the next genereation of diverse entrepreneurs AND INVESTORS.
WE BELIEVE IN DIVERSITY, INCLUSION, AMBITION, will POWER, AND BREAKING THE NORMS.
it's a plaCE for DREAM CHASERS TO support EACH OTHER AND GROW TOGETHER.
We are redefining the next generation power women.
we are here to make magic happen for you.

You're looking at the right place!
Shoot us an email at hello@iamsogal.com to get the sponsorship deck, or ask any questions!
All are welcome to participate in SoGal events except where prohibited by law. SoGal does not discriminate against anyone on the basis of sex, race, color, religion, ancestry, national origin, disability, medical condition, genetic information, marital status, or sexual orientation. Find our Code of Conduct HERE. 
Co-Founders, Co-Hosts, Co-Leos 🐯🔮 #doyoualign #iamsogal
Our lovely volunteers at the check-in table. #iamsogal #SoGalSummit
The @iamsogal Pitch Competition judge deliberations #iamsogal
We were beyond honored to present our pitch at @iamsogal! What an inspiring afternoon! #DoYouAlign 🔮#IAmSoGal #Relevant #Commercial #Viral
The super awesome Elvina Beck, founder and CEO of @PodShare, talks about social travel and her startup story at the SoGal Summit. Photo credit to @digitalla #iamsogal #femalefounders #qotd
@drsabrinakay surrounded by young women entrepreneurs who were deeply inspired by her keynote speech. #IamSoGal #networking #keynote #sheisamazing #femalefounders #wonderwoman
A full house of young women for @drsabrinakay keynote: Raising the 21st Century Tigers. Are you a tiger? Have you found your calling? #iamsogal #keynote #femaleconference #inspirational
Such an amazing and insightful key note speaker Sabrina Kay a true inspiration for woman #iamsogal #sogalsummit #usc
We Get It ✨ #doyoualign #iamsogal
We are ready. Are you? Warning: SoGal Summit could change your life. http://bit.ly/sogalsummit #startups #girlpower #IamSoGal #laevents #thissaturday #women #womenintech #girlsintech #entrepreneurship #femalefounders #female #smallbiz
"Passion is not a career, it's a hobby. Passion + talent is a GOOD hobby. But add passion, talent, and money...that's a career. Add purpose to that, and that's your calling." @drsabrinakay speaking about her incredible career and what it means to pursue your calling. Epic end to a day full of meeting other female entrepreneurs. @iamsogal #iamsogal
#IamSoGal #conference #socent #womenempowerment
Thrilled to be a speaker + mentor @ the #iamSoGal conference for female entrepreneurs today! #girlpower #womensempowerment #womenoftheweb #women #FemaleEntrepreneurs #girls #spring #inspire #dream #believe #makeithappen #positive #creativity #create #positivity #hustle #workhard #perserverance #mentor #carpediem
So glad we got to attend the #iamsogal summit today at USC! There were so many empowered female entrepreneurs and #womenintech all with their own wisdom and inspiring stories. Whatever industry you are in, avidly search for opportunities to meet other likeminded, positive and hardworking individuals, it will always empower and inspire you.
If not now, when? If not you, who? Stop making excuses and start making changes! #iamsogal #sogalsummit #girlsup #womenentrepreneurs
Awe-inspiring day watching women with a seed of an idea transform. By listening to the informational 'What's my Brand' panel moderated by our CEO @juliethorneengels followed by a Brand Vision and Strategy session ladies walked away with their brand framework and an action plan! Total #tribeworthy day! #iamsogal #sogalsummit #femaleentrepreneur #startups #branding #marketing #tribe #tribemint
Soaking up the incredible spirit and shared knowledge of SoCal women entrepreneurs on this lovely Saturday @sogalsummit with my Trailblazing Millennial Mastermind sisters @lolitataub @thefshow and @alexiaanastasio. @iamsogal #iamsogal #femaleentrepreneur #womenhelpingwomen #empower #inspire #dowhatyoulove #trustyourgut #believeinyourself #socal #millennial #TMM #mastermind #usc
Founder @pocketysun featured on the @huffpost!! Can't wait for the SoGal Summit on Saturday! Full article: http://m.huffpost.com/us/entry/6943000. #gettingfamous #IamSoGal #risingstar #entrepreneurship #femalefounders
SoGal Summit #IAmSoGal #womenempowerment #womenentrepreneurs #entrepreneurship #socialenterprise #womenleaders @iamsogal Thank you @pocketysun for organizing this incredible event and community of business women! #grateful
Learning from the best @stuartbrazell at the SoGal Summit speed mentoring session #iamsogal #mentor #startup #femalefounders #girlpower
Passion, talent, money, purpose = your calling. Thanks @drsabrinakay! #iamsogal
Good morning motivated, ambitious, and entrepreneurial women.
#internationalwomensday #bosslady #womenentrepreneurs #SoGalSummit #iamSoGal #amypoehler #startups
Female leadership summit: what it takes to inspire others, and empower other women! #entrepreneur #iamsogal #business #nonprofit
#Sisterhood community panel at the SoGal Summit. We are in this together! @girltalkhq @thestilettogal #LATech #iamsogal
This was pretty and yummy. Eating and learning at Sogal summit. #IamSogal
Amazing morning at the 1st @iamsogal summit at USC where I was a panelist + mentor at a "Sisterhood & Community" breakout session. Me and my girl @stuartbrazell got to share our journey as entrepreneurs, content creators, bloggers and women who #makeithappen ❤️💛📝🎓 #usc #sogalsummit #iamsogal #women #entrepreneur #womeninbusiness #hustle #werk #mentor #me #blogger #trojans #happy #sisterhood #community #beautiful #instagood #girls #socal
SoGal Summit, March 28, 2015, Los Angeles. It was extremely awesome being with so many passionate, eager-to-learn #women #entrepreneurs today at SoGal Summit in Los Angeles! It was truly a pleasure to attend and support this Summit at #USC as it is the largest student-led female entrepreneurship conference in Southern California. The day-long event brought 300+ female students, #startups, #entrepreneurs and #investors together to address key issues women are facing in today's entrepreneurship world. I loved getting to meet in person so many familiar faces of those who have followed me online for years at this conference and share some business insights and perspectives with them! It was also great to see many of my fellow Silicon Beach peeps attend as well. A HUGE Congratulations to Pocket Sun, Founder of Girls Up and SoGal for producing such a successful Summit! I heard so many positive reports and feedback from attendees, speakers and mentors that attended! Girls Up is the fastest growing community of young female entrepreneurs in Southern California whose mission is to close the gap between female and male entrepreneurship within our generation. The fun and meaningful events, the unique Mentorship program, and a fearless, passionate spirit at GirlsUp have led to a movement of female empowerment among young millennials. Learn more about them at www.iamsogal.com You can see some of my Periscope LiveStreams from today on Periscope @JasonOkuma
#getitgirl #sogalsummit #iamsogal #usc
Gettin all #couragejunkie on stage at #iamsogal
Best girl's organization ever! Come and join us for our SoGal Pitch Summit! March 28 @USC. #IAmSoGal
Ladies! You are what you eat! Dissolve this into your life! iamsogal.com #iamsogal
"Heading to #SantaMonica today for a @IAmSoGal July Mixer #IamSoGal http://t.co/VmhXuv5ZsO #Womenpreneurs #WomenInBusiness"
RT @IamSoGal: You'll see this cake at SoGal Summer Mixer tonight! See you soon;) #IamSoGal @ExpertDojo @ibestiestweets @pocketysun http://t…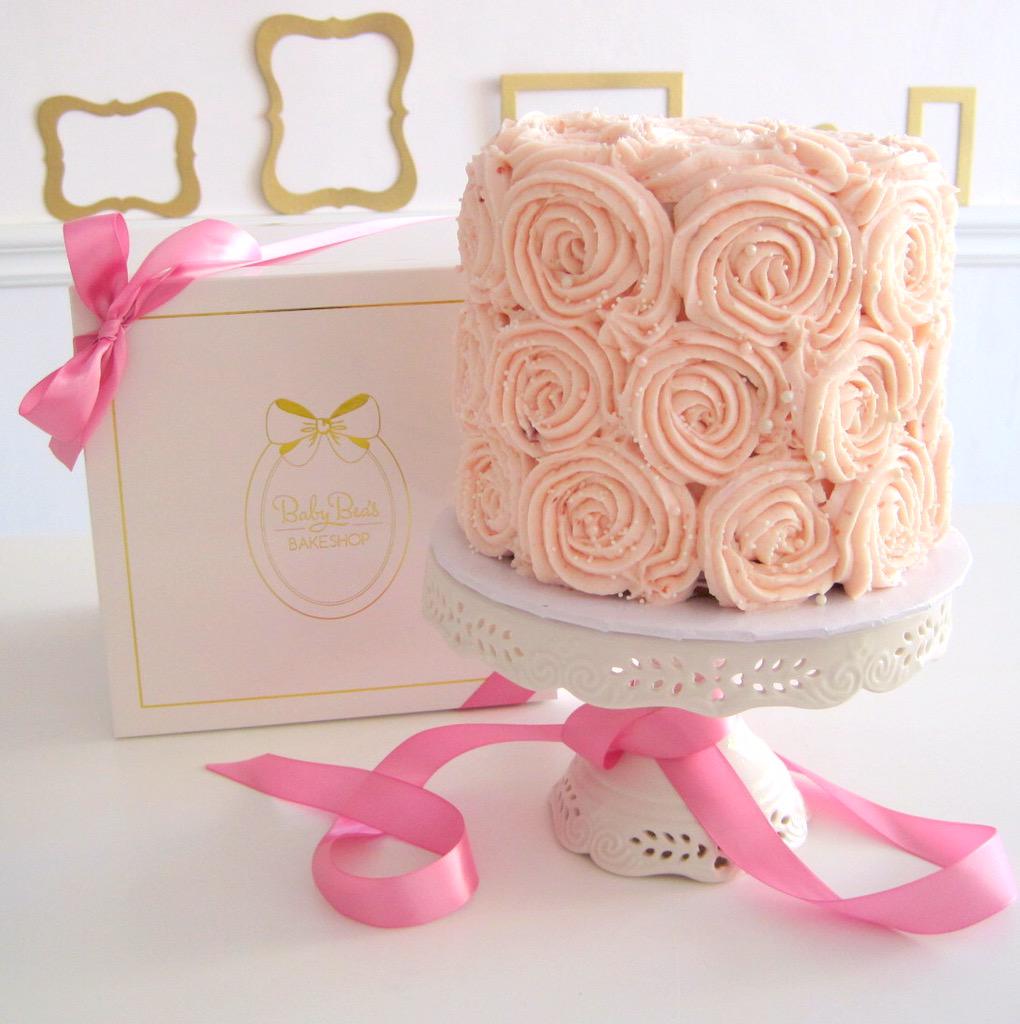 RT @IamSoGal: SoGal Mixer at @Expert_Dojo with @GlamSquad! @pitchmelisa enjoying some touch ups ;) #IamSoGal #santamonica http://t.co/oqfoA…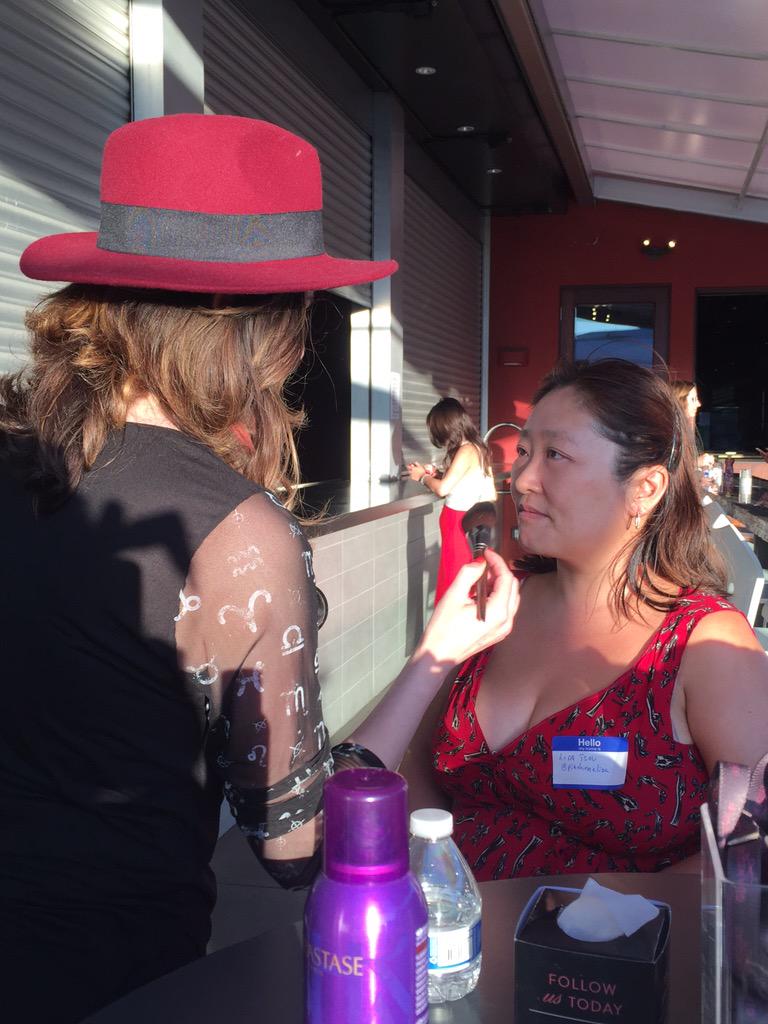 RT @IamSoGal: Happy Bday @pocketysun! Thanks for being a great leader and inspiration for all #iamsogal members! 👭 @ExpertDojo http://t.co/…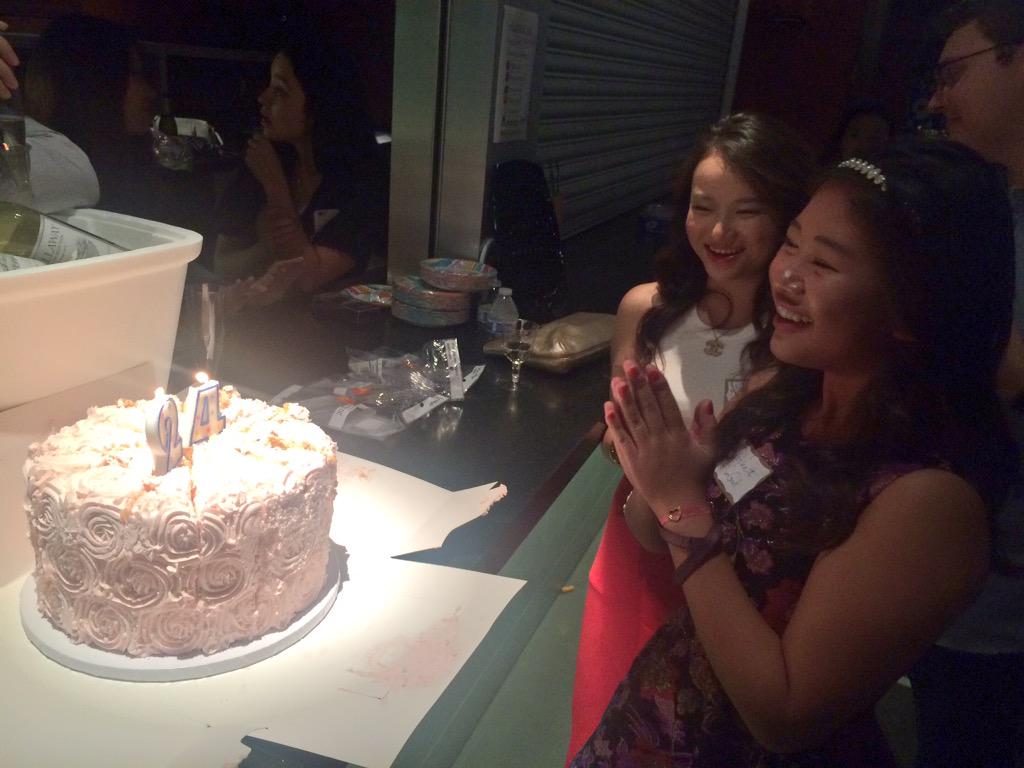 "Such a fun rooftop party in Santa Monica yesterday for female entrepreneurs hosted by @IamSoGal Good job ladies! #Iamsogal"
RT @pitchmelisa: Blair from @GlamSquad makes me pretty @IamSoGal @Expert_Dojo! #IamSoGal #SiliconBeach #sisterhood #startuplife http://t.co…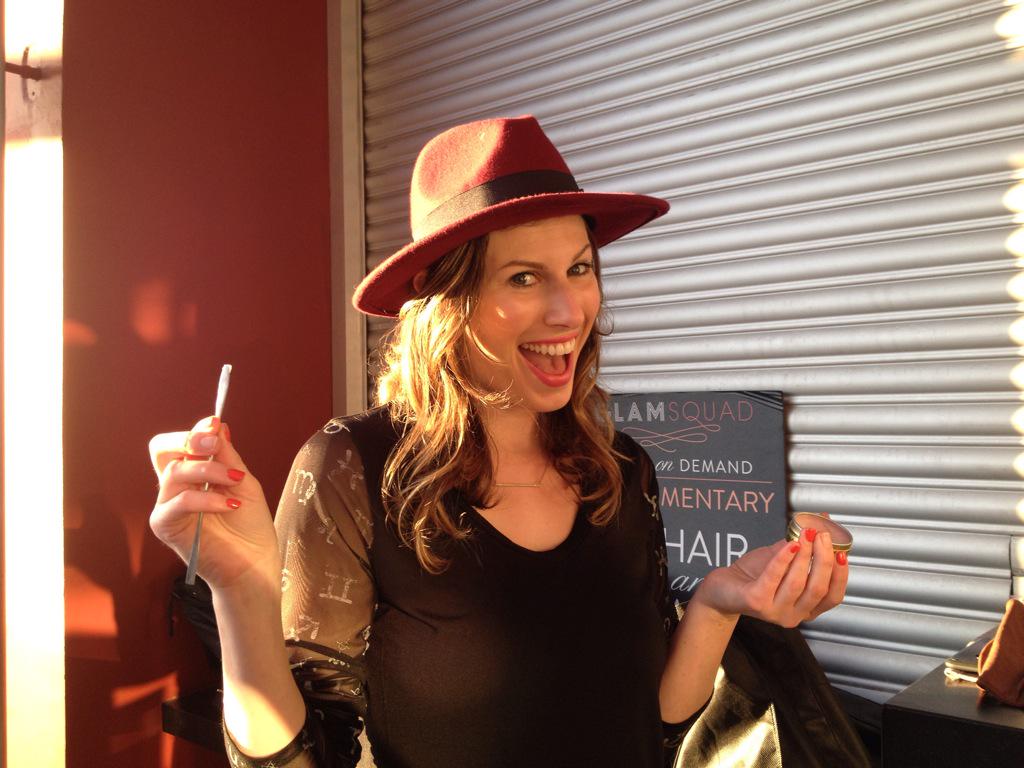 RT @IamSoGal: Summer Mixer happening! @Expert_Dojo @GlamSquad @LatinPosh @ibestiestweets @pocketysun @UXPALA #Female #IamSoGal http://t.co/…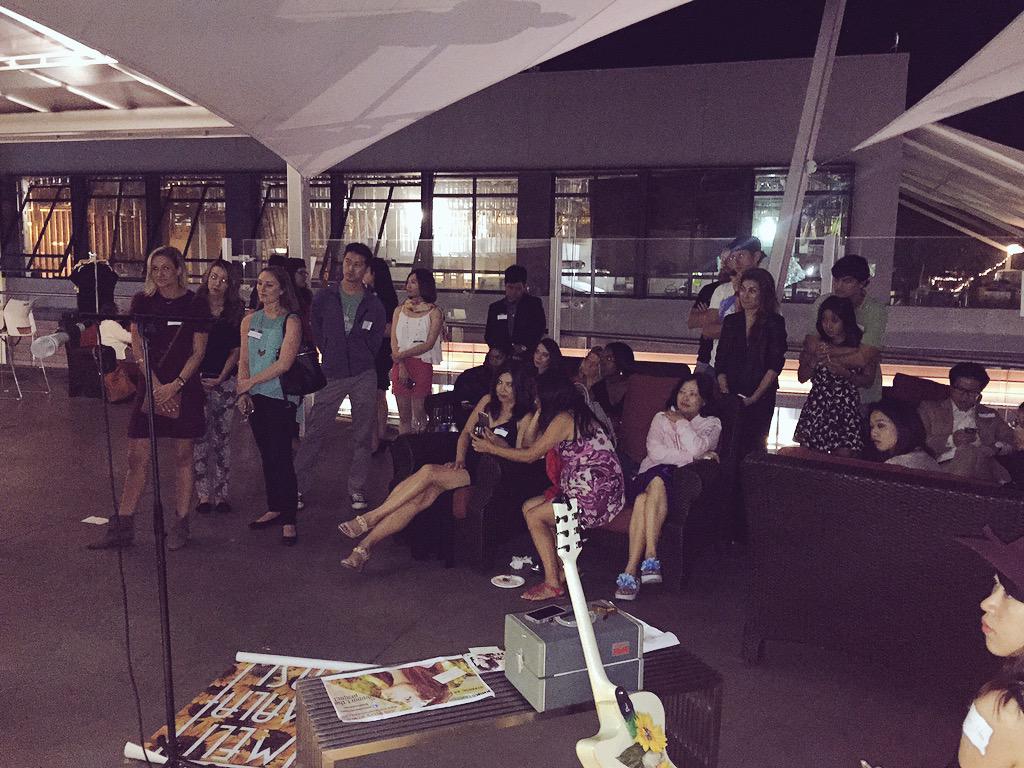 RT @lisamsilvia: #IamSogal Summer Party w @IamSoGal girls - happy bday @pocketysun we love u! ❤️ http://t.co/zsE7K31Znu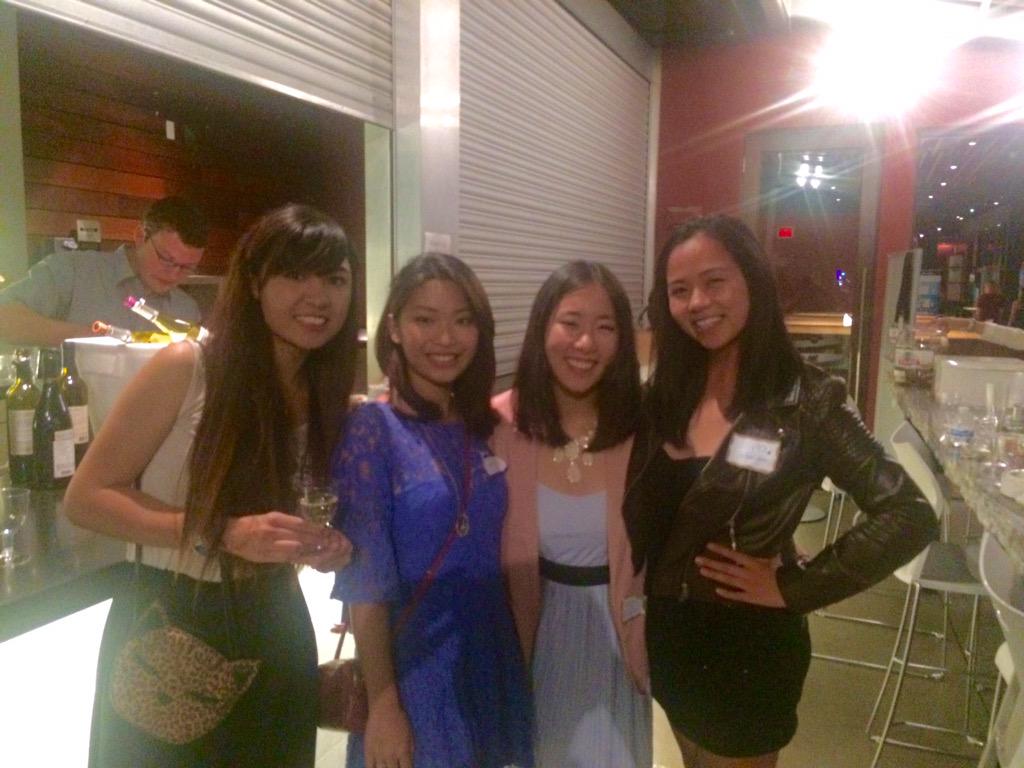 SoGal Summier Mixer
SoGal Summier Mixer
SoGal Summier Mixer
SoGal Summier Mixer
SoGal Summier Mixer
SoGal Summier Mixer
SoGal Summier Mixer
SoGal Summier Mixer
SoGal Summier Mixer
SoGal Summier Mixer
Load More ...
Back to Top
SoGal Startup Bootcamp